HEIGHT: 5'8" HAIR: BROWN EYES: GREY
VOCALS:
soprano/mezzo-soprano
​
THEATRE (selected)
Book Club (July-Aug 2018) Eileen Port Stanley Festival Theatre, dir: Liz Gilroy
Judith Lander's Birthday Cabaret Featured soloist Jazz Bistro/Judith Lander
The Real Inspector Hound Moon Oakville Centre for the Performing Arts
Volpone, or The Fox
Lady Would-be
Shakespeare BASH'd, dir: James Wallis
SMASHES+
Franny/Charlotte
Buddies in Bad Times/Cabaret Company
Five Alarm
Ellen
Port Stanley Festival Theatre, dir: Simon Joynes
Much Ado About Nothing
Antonia, First Watch
Secret Shakespeare, dir: Sarah Phillips
Love, Loss and What I Wore
Merrill/Alex/Nancy
Living Arts Centre/Galahad Productions
XOXO: The Relationship Show+
Performer/co-creator
Toronto Fringe/Two Juliets
Perfect Wedding+
Julie
Oakville Centre for the Performing Arts
The Beaver Den: A New Musical
Phoebe
The Storefront/JazzSquared Productions
As You Like It
Phebe
Monday Funday Creation Group
Twelfth Night
Malvolio
Monday Funday Creation Group
The Taming of the Shrew
Baptista
Monday Funday Creation Group
Proof+
Catherine
Oakville Centre for the Performing Arts
Miss Julie (workshop)
Miss Julie
directed by Tatiana Jennings
Hair+
Jeanie
Oakville Centre for the Performing Arts
We Walk Amongst You (workshop)
Puppeteer
Artichoke Heart Collective
The Idiot (workshop)
Mrs Yepanchin
Humber Theatre/Theatre Smith-Gilmour
Gulliver's Travels
Queen of Brobdingnag
Humber Theatre, dir: Tatiana Jennings
The Winter's Tale
Hermione
Humber Theatre
+PLEASE SEE Accolades FOR AWARDS, HONOURS AND REVIEWS.
FILM + TELEVISION (selected)
Haunted Case Files
Principal
Travel + Escape Channel
HAZE
Principal
Ryerson Film School
The Signal
Lead
24 Hour Toronto Film Challenge
​
COMMERCIALS
Special K cereal & cereal bars Leo Burnett Agency International campaign, online and TV (Canada, USA, Australia, Asia)
Quickbooks Accounting Leo Burnett Agency North American campaign, online and TV (Canada, USA)
​
SPECIAL SKILLS + INTERESTS
Soprano/mezzo-soprano. Puppetry. Storytelling. Advanced choral singing, sight singing. Ukulele, flute. Beginner salsa, waltz, belly dance. Driver's license (G). Sports: swimming (intermediate), axe throwing (beginner). British RP, Irish, general American, American Southern, as required.
​
​
EDUCATION + TRAINING
Humber College, Theatre Performance • University of Guelph B.A. with Honours, Drama
IMPROV + SKETCH COMEDY
: Second City Training Centre, Toronto SketchFest, 24 Hour Sketch Challenge
➤
Second City:
- Improv for Actors 1 & 2: Frank McAnulty, Kevin Frank
- Level D & E: Jess Grant, Alastair Forbes
- Musical Improv A & B, Ukulele for Improvisors: Josh Murray, Nug Nahrgang, Peter Cavell
SCENE STUDY
: Ravi Jain, Daniel Brooks, Tatiana Jennings, Judith Thompson
MONOLOGUE (CONTEMPORARY + SHAKESPEARE)
: Bruce Dow, James Wallis, Terry Tweed, Ian Watson
MOVEMENT + PHYSICAL THEATRE
: Karin Randoja, Dean Gilmour, Varrick Grimes, Dan Watson
SINGING
: Judith Lander, Marta McCarthy (University of Guelph Chamber Choir, Women's
Choir)
---
VIDEOS + MUSIC
An evolution of "SMASHES", written and performed by Franny McCabe-Bennett


Sept 2017: Franny shares some advice about bad break ups.
​A scene from SMASHES.

June 2015: The first reading of SMASHES, originally titled: "Charlotte Perkins Gilman, Secret Bisexual? An Analysis of the (Love) Letters of Feminist Author Charlotte Perkins Gilman Written to Her Closest Female Friends (1880-1910) And Maybe Some Comments on Anne of Green Gables, Too".


---
---
"XOXO: The Relationship Show" / Two Juliets
written and performed by Meghan Chalmers & Franny McCabe-Bennett
Powered by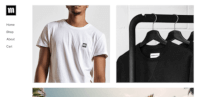 Create your own unique website with customizable templates.